Steps the hospitality industry should know to ensure good hygiene practice according to European Legislations
Hygiene is a daily challenge for caterers, hotels and restaurants as they have to ensure the foods they serve are safe and conform to hygiene regulations. In this 1 hour webinar, we will provide an overview of the EU legislations regarding hygiene, HACCP, typical CPs and CCPs within the catering process and how to control them.

We will also demonstrate how frequently performed audits can support you to verify the conformity with hygiene and food safety requirements. Auditing and microbiological monitoring are essential and appropriate methods to secure food safety and compliance.
---
Key topics covered:
Get an overview of the EU legislations regarding hygiene

Gain insights to the key parts of the catering process which requires special attention

Learn how the frequently performed audits can support your hygiene and food safety objectives
---
About the speaker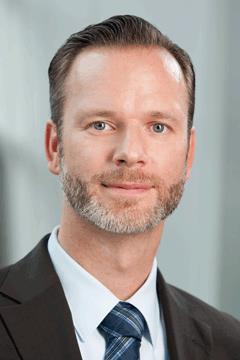 Thorsten Steinhübel
Business Line Manager, Food, Health and Beauty, Audit & Certification, TÜV SÜD

Thorsten Steinhübel has over 10 years of auditing experience in the field of hygiene, food safety and quality management. He started his career as a food auditor at LSG-Hygiene Institute GmbH (a subsidiary of LSG Sky Chefs) before taking on the role of Director of National Business responsible for auditing and consulting services. He subsequently moved on to be the Technical Director of TÜV SÜD Food Safety Institute GmbH. In his current position as Global Business Line Manager for Auditing and Certification Food, Health & Beauty at TÜV SÜD, he coordinates the global auditing service and is responsible for business development and product compliance.

Mr Steinhübel obtained his Nutrition Scientist (Dipl. Oecotrophologe) from the University of Applied Science in Mönchengladbach.
---
Related Services: Food Quality and Safety Assurance | Hygiene Audits | E-learning: Fit in Hygiene